What is the most telling part of someone's household on a design level? We all have our own opinions but if you were to ask us, it surely has to be the bathroom!
Think about every house party you've been to over the years, every home social gathering, backyard BBQ's, whatever the occasion. At some point, you must have used the host's bathroom. It's always a telling experience, not just on a hygiene level but on a design level as well.
If you think about it, the bathroom is the perfect place to design because it is a fairly small, contained space that you can easily conceptualize a theme for. It is also the one place where your guests will almost always see, as opposed to other rooms in your home guests may not be likely to visit.
So, we've established why the bathroom is always one of the first places homemakers wish to decorate, now the question is, what are the most bang for your buck changes you can make to truly make an impact?
1 – Color Your Bathroom Walls Accordingly
There is nothing more frustrating than picking a paint color that you inevitably regret as the more interesting of your ideas come forth. Want to introduce some unique elements such as wooden furniture in the bathroom but can't because you chose a color that doesn't go well with wood? Tough!
This applies to all rooms, choosing a color that—at the very least, plays nice with many other colors is a safe bet. There is a good reason that many professional interior designers love, love, love earthy colors such as a washed-out blue or the various shades of stone. They are very relaxing colors that are easy on the eyes and they also match with just about everything your heart could desire.
2 – Custom Bathroom Mirror Installation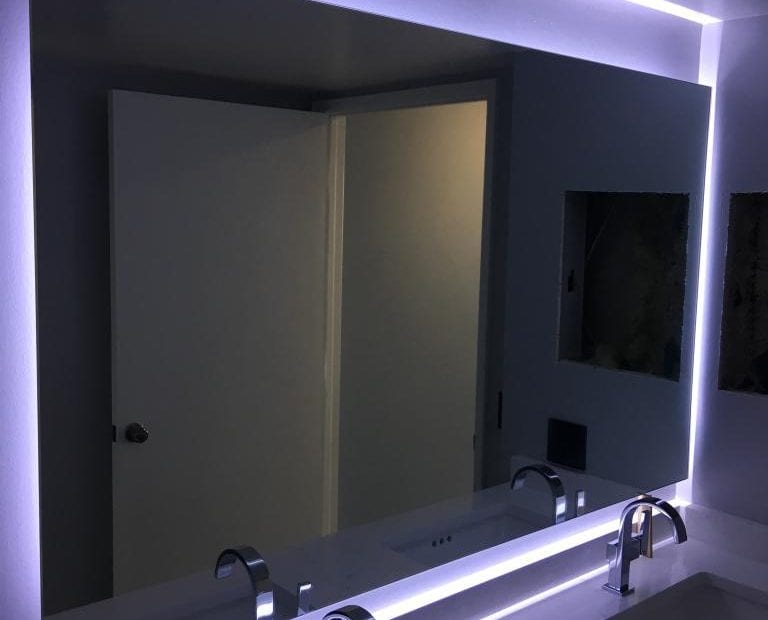 You can be certain that there are some pretty interesting mirrors in the bathrooms of Coral Springs homes, thanks to us! Custom shower mirror installation is one of our favorite services because the results are always eye-catching. Wide minimalist mirrors to accommodate a modern look after sink renovations, shower mirrors with LED outlines, or resized shower mirrors to fit your bathroom's theme, we do all of these and more at Shower Enclosures Direct!
The mirror is almost hands down the first thing people notice as they enter a bathroom, having a mirror with a unique design, cut, or features can be an immediate way to make an impression.
3 – Professional Shower Door Design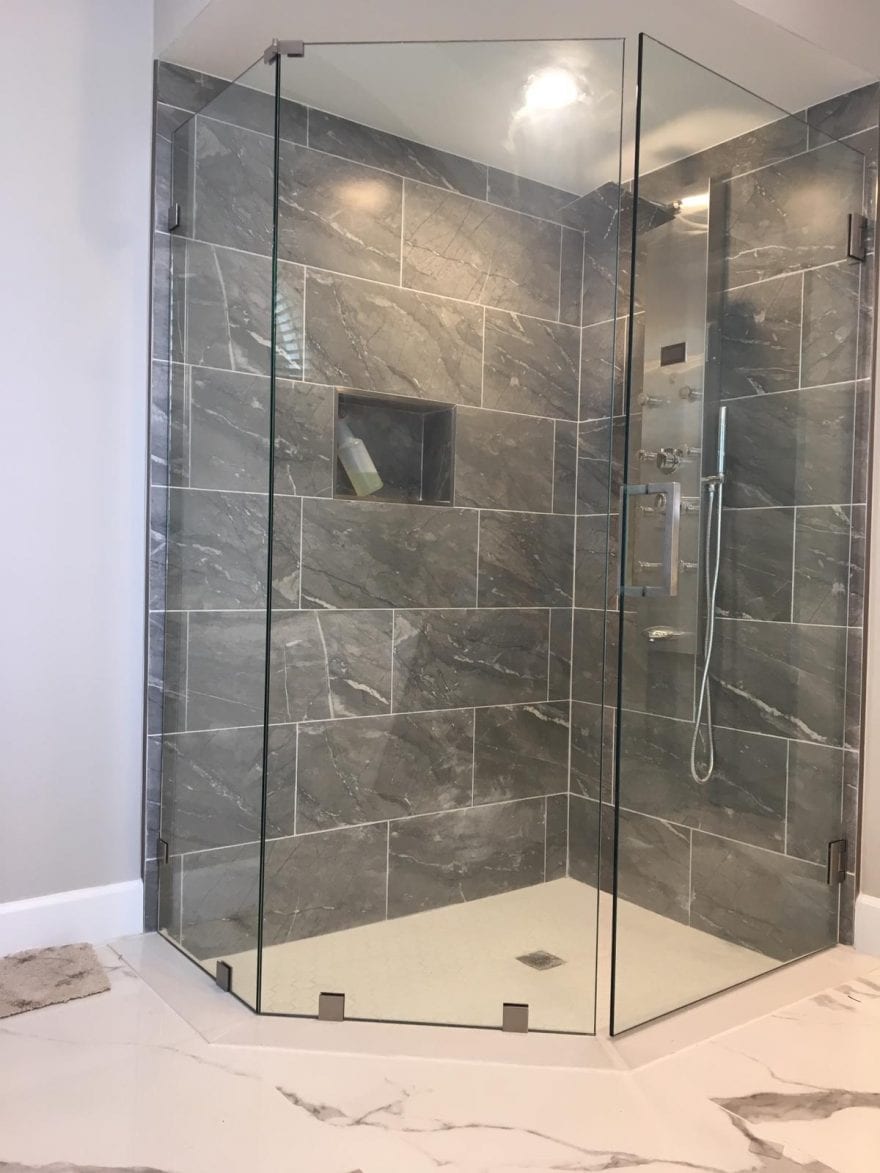 This one takes the cake when it comes to creating a visually arresting bathroom. We've talked a lot about what guests might enjoy seeing in your home, but we want to make it clear that all of these changes are a direct source of pleasure for you, the homeowner as well!
In some sense, your bathroom is the place where you get ready to face the world. You wake up, get ready for work, school, whatever it is that needs to be done at the start of the day. You do all of your grooming there, many people like to do their reading in there! Most importantly, at the end of the day, you might take a nice and hot relaxing shower to unwind from the day's stress.
What makes all of the changes proposed in this article so enjoyable? It's because design is art, and art is enjoyable in itself. Having a truly custom and luxurious bathroom mirror, shower enclosure, and backsplash makes that experience significantly more pleasurable.
Custom Shower Enclosure Installation Coral Springs FL
Shower Enclosures Direct has been beautifying bathroom in Coral Springs and the tri-county area of Broward, Palm Beach, and Miami-Dade! Through our work, we have gotten to know many Florida homeowners and we truly love our community, which is why we donate a portion of our profits towards charities such as Not My Daughter.
Contact us today if you're looking to elevate the aesthetic experience of your bathroom through our professional mirror and shower door installation.
We look forward to hearing from you soon!